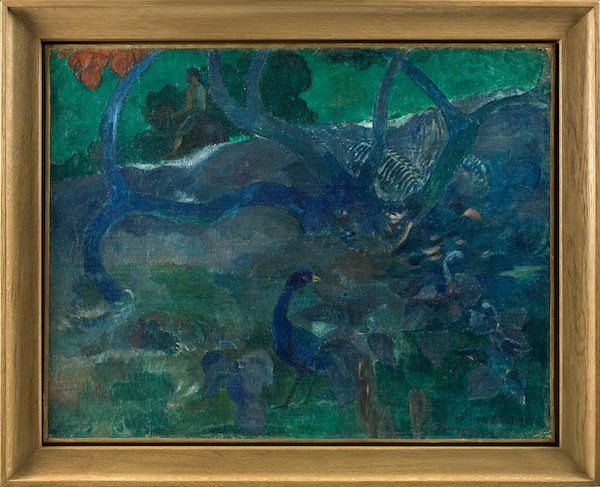 Am 3. Dezember präsentiert Artcurial die Auktionen Impressionismus & Moderne Kunst.
Einzigartiges Highlight ist die Arbeit Te Bourao II von Paul Gauguin. Der Schätzwert liegt bei 5-7 Mio €.
Paul Gauguin malte Te Bourao II im Jahr 1897 auf Tahiti. Te Bourao II gehört zu einer Serie von neun Gemälden und ist davon das einzige Werk, dass sich in Privatbesitz befindet. Die anderen acht Gemälde hängen in bedeutenden Museen, u.a. im Musée d'Orsay Paris, in der Hermitage St. Petersburg oder im Boston Museum of Fine Arts. Te Bourao II war in den Jahren 2007-2017 als Leihgabe im Metropolitan Museum of Art in New York ausgestellt. Es liegt mehr als 20 Jahre zurück, dass ein Werk von Paul Gauguin aus seiner Schaffenszeit auf Tahiti in einer Auktion präsentiert wird.
Nickl PR für Artcurial